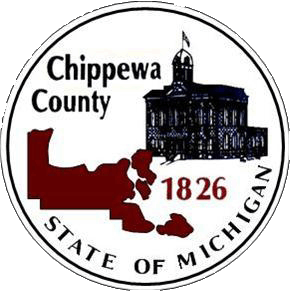 91st District Court - General Civil Cases
The Court handles matters when the defendant lives in or the action took place in Chippewa County to include: Drummond Island, Neebish Island, Hulbert, Rudyard, Sugar Island, Paradise, Kinross, Sault Ste. Marie, Pickford, Brimley, Bay Mills, Dafter, Eckerman, and Strongs.
​
Requirements to file a civil suit are the cause of action must occur in or the defendant must live within the 91st District Jurisdiction.
​
A person must have a direct interest in the suit

The claim may not exceed $25,000

A summons, complaint, and proof of claim must be filed with the Court

​
At the time of filing, an attorney is not required.
​
The Court officer or process server of plaintiff's attorney is required to serve the summons and complaint. The Court uses a privately contracted process server or the Sheriff Department. Service fees are the responsibility of the plaintiff. The defendant has 21-28 days to file an answer (respond to the allegations). The amount of time is determined by the method of service. The process server is required to serve the summons and complaint. Contact the process server or Sheriff Department for service fees.
​
The claim may not exceed $25,000.
​
Contact the Civil Division for additional instructions.
​
Filing fees:
Up to $600...................................$35
$601 to $1750..............................$55
$1751 to $10,000.........................$75
$10,001 to $25,000...................$160
Other than Money....................$75
Jury Demand.............................$50
​
GENERAL CIVIL MATTERS
A civil case involves a controversy between two or more persons where the plaintiff in the case alleges that the defendant caused the plaintiff some form of monetary loss. This loss can come from injury to person or property. Another type of civil case is when the plaintiffs loss comes from an agreement that was breached by the defendant, causing the plaintiff monetary loss. Cases that are greater than the Small Claim limit, but less than $25,000 will be heard in the District Court as a civil case. An attoney may represent the parties involved in a general civil case.
Civil cases may be referred to a settlement conference or mediation as part of Alternative Dispute Resolution. ADR may be contacted prior to filing a suit to attempt to resolve the matter prior to coming to Court.
​
ADR link - EUP Dispute Resolution
In a civil trial, both sides will have a chance to file motions and present evidence in compliance with the Michigan Court Rules. A verdict can be determined by Judge or Jury depending on the request filed. A default judgment could also be entered if either party fails to act on or win a motion.
​
Post judgment procedures allow either party the opportunity to enforce or appeal the judgment. A judgment is collectable for ten (10) years from the judgment date, or longer, depending on the last action.
​
Useful Links: