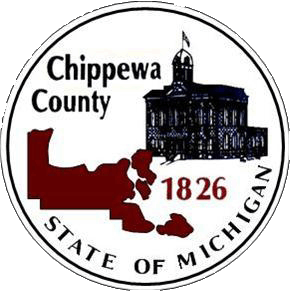 Chippewa County Board Vacancy Notice
The Chippewa County Board of Commissioners seeks to appoint individuals to the following Boards:
Chippewa County Building Authority – 2 appointments

Department of Health & Human Services – 1 appointment

Department of Veterans Affairs – 1 appointment

Chippewa County Economic Development Corporation – 3 appointments

EUP Regional Planning – TOWNSHIP position – 1 appointment

Hiawatha Behavioral Health Authority – 1 appointment

Superior District Library – 1 appointment

Substance Use Disorder Policy Board – 1 appointment

EUP Transportation Authority – 1 appointment

War Memorial Hospital, Inc. – 1 appointment
​
Persons interested can click the application below or pick up an application form at the County Administrator's Office, 319 Court Street, Sault Ste. Marie or call (906) 635-6330. Applications for appointment will be accepted through Tuesday, November 5, 2019 before 3:00 pm at the Administrator's Office. The appointments will be made following the Board of Commissioners by-laws, at the Board's Organizational Meeting in January.
​