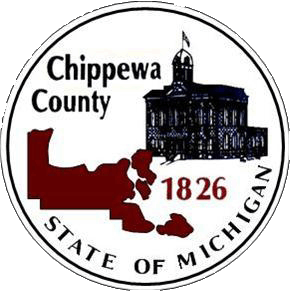 Sheriff Mike Bitnar
​
Telephone Numbers:
911 Emergencies
906-635-6355 Sheriff's Office
906-635-7620 Corrections/Jail
906-495-3312 Central Dispatch
(non-emergency complaints)
​
Office Hours:
Business office is staffed by two deputies during the hours of 8:30am to 4:30pm, Monday through Friday.
Postal Address:
325 Court Street
Sault Ste. Marie, MI 49783
​
Fax:
906-635-6336
​
Officers:
Det./Sgt.
Road Sergeant
Marine Deputy
Warrant Officer
Road Deputies
Bailiffs
​
Sheriff Michael D. Bitnar was raised by his grandparents (Fran and Ole Bitnar) in Paradise MI, Chippewa County. He graduated from Whitefish Twp. School in 1987 and then went on to study at Lake Superior State University where he obtained his Bachelor's degree in Criminal Justice at the LSSU Police Academy.

He currently lives in Rudyard MI with his wife Ailene and daughter Taylor.

Michael was first hired on with the Chippewa Co Sheriff's Office in June 1991.
Sheriff Bitnar has worked the following for the CCSO:
Corrections

Uniform division

Undercover Detective for the multi-jurisdictional drug team SANE

Marine and Snowmobile Division

Detective Sergeant

Undersheriff

Appointed Sheriff in Oct of 2016

Elected Sheriff Nov 2016
​
Sheriff Bitnar has attended training in:
Crime Scene Investigations by both MSP and FBI

Child Death Review Team

LSSU Police Academy and Ingham Co Corrections Academy

Several Narcotics schools put on by MSP and DEA

Precision Driving Instructor Training by MSP

Current Senior Instructor for LSSU Police Academy

New Undersheriff's School put on by the Michigan Sheriff's Association

New Sheriff's School, MSA Dec 2016
​
Sheriff Bitnar has attended training in:
2 time officer of the year (Elks Lodge 552 in 2002 and VFW Post 3676 in 2005)

Founding member of TRI-DENT (Tri-County Drug Enforcement Taskforce)

Current Tri-Dent Vice President
​
Sheriff Bitnar believes in the Constitution of the United States and protecting the rights of the people. He is proud to serve (YOU THE PEOPLE) of Chippewa County.