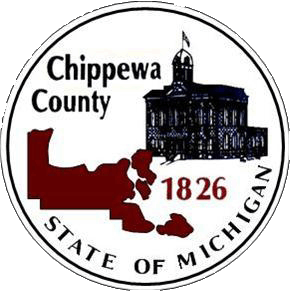 Chippewa County Probate Court
Address:
319 Court Street
Garden Level (Basement)
Sault Ste. Marie, MI 49783
Office Hours:
Monday - Friday 8:00am to 4:30pm
Probate Judge: Hon. Eric G. Blubaugh
​
Probate Register: Michelle Brosco
​
Deputy Probate Register:
​
Probate Clerk: Brianna Johnson
​
​
About the Chippewa County Probate Court
The Chippewa County Probate Court has records dating back to 1828. The first Judge of Probate in Chippewa County was Honorable Francis Audrain. In 1828, the State of Michigan was considered the Northwest Territory and became a State on January 26, 1837.
Probate Court has jurisdiction and handles various types of cases, including:
Decedent's estates

Small estates

Mentally ill matters

Guardianships and/or conservatorships of both children and adults

Protective orders

Limited guardianships of both children and adults

Guardianships for developmentally disabled individuals

Names changes

Will deposit for decedent or deposit for safekeeping

Applications to open safe deposit boxes

Safe delivery of newborn

Administration of Trusts

Condemnation and drain cases
Attorneys and Probate Court
While there is no legal requirement that people use an attorney for probate proceedings, it is highly recommended. Probate proceedings of all types can be complex and difficult to understand.